Zotero is a great manager of scientific references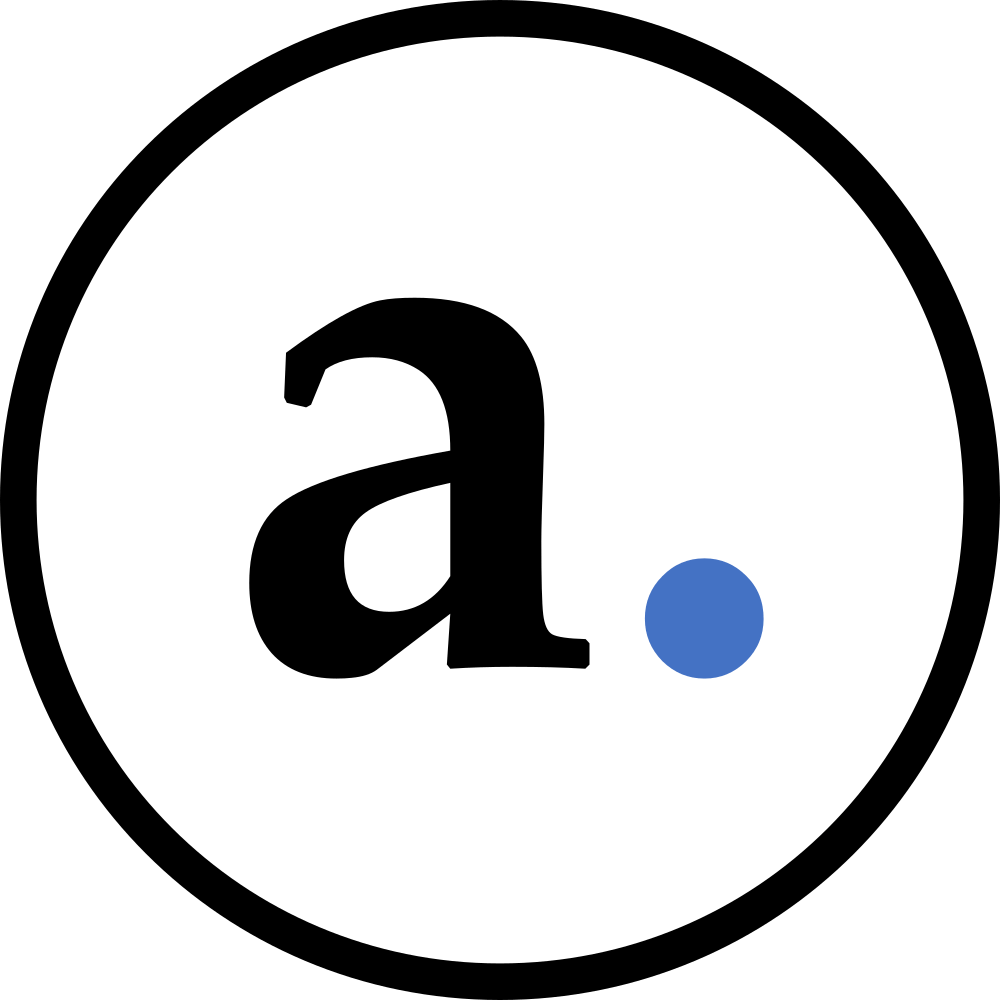 by Alan C. Andrade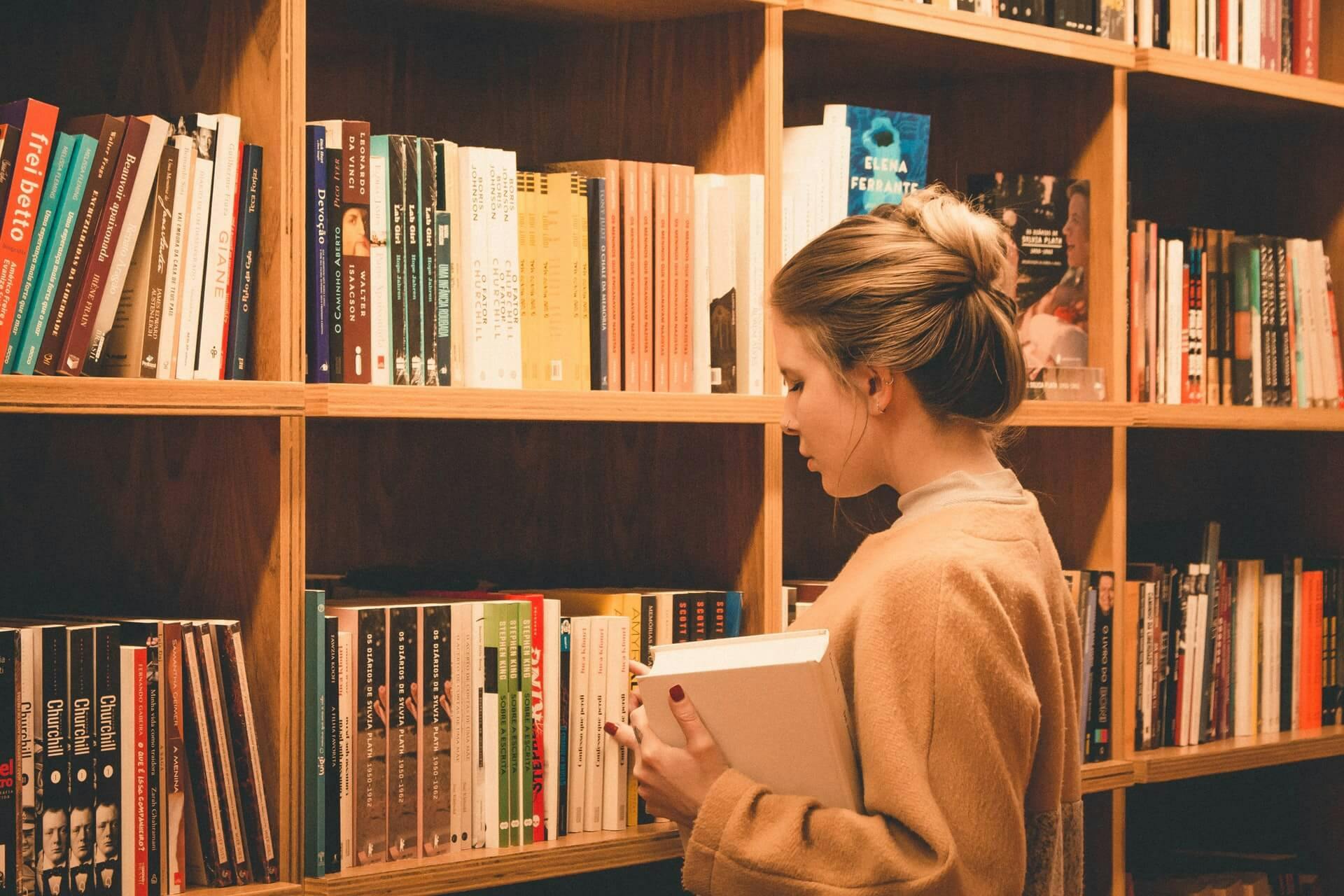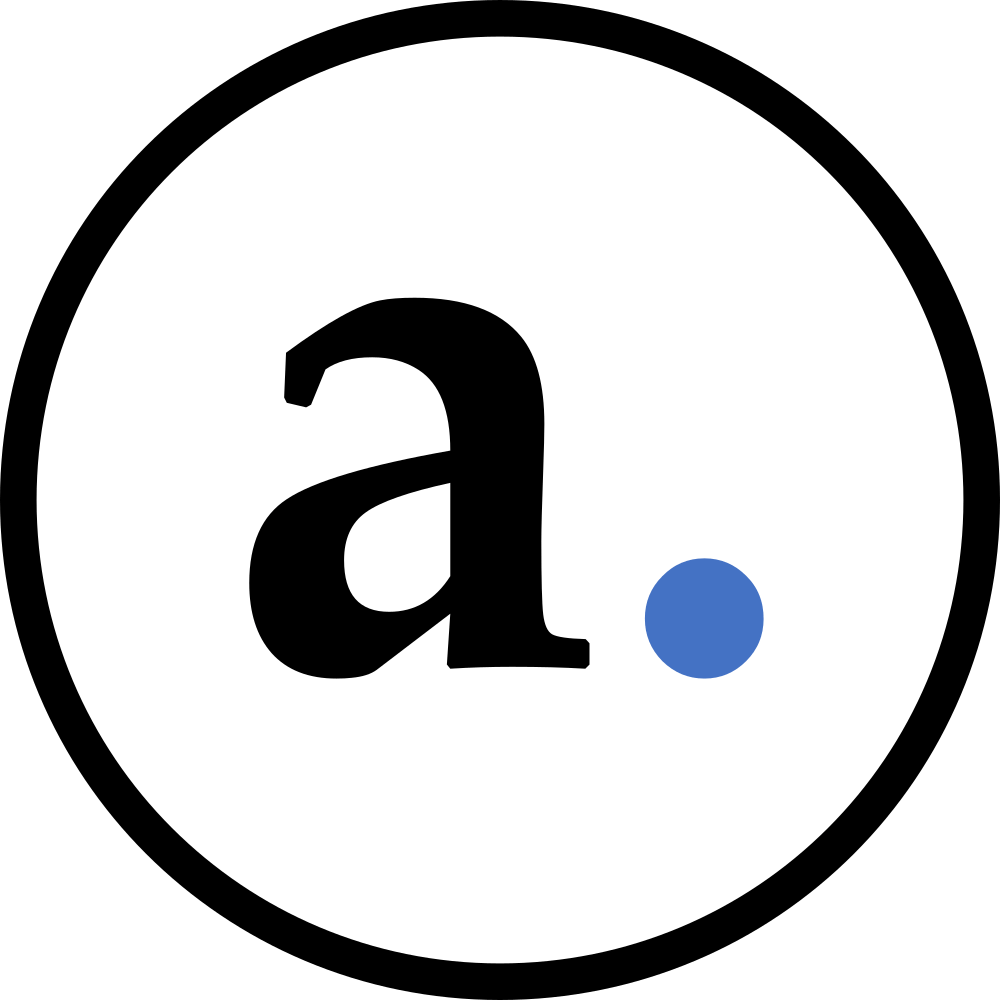 by Alan C. Andrade
March 26, 2021
Many scientific tools have emerged to make the researcher's life easier. One of them, which I end up using almost daily these days, is Zotero. Some time ago I did a post on Twitter about it. This tool has already saved me from some situations such as loss of documents and notes and whenever possible I recommend it to acquaintances and friends. The use for doctors and (health) professionals who need to check scientific information very often is fantastic. Healthcare professionals should also use it as tool for indexing papers to study. The message on Twitter was this:
Are you familiar with Zotero?
According to Wikipedia, Zotero (in phonetic alphabet: zoʊˈtɛroʊ) is nothing more than a reference manager software. Such software is widely used in a variety of settings, in many different academic niches, and scalably manages relatively complex databases of articles, separated by dates, article type, and many more configurable details. The first program of this type that I had access to was EndNote, which is very nice to use but expensive in some ways. For the end user, or the sporadic one, the cost for use ends up being a setback, and it costs something around 99 to 249 US dollars in April 2021. The program is really useful and very well built, but I prefer other options.
Zotero is free and open source software for managing bibliographic data and research-related materials (such as PDF files). Its main features are browser integration, online synchronization, generation of in-text citations, footnotes and bibliographies, and integration with word processors (Microsoft Word, LibreOffice, OpenOffice.org Writer, and NeoOffice). It is produced by the Roy Rosenzweig Center for History and New Media at George Mason University.
According to the changelog of the program, the first public beta was on October 5, 2006. On its own website, you can download the older versions and see how the program has evolved over time. When I first started using it, the features were more limited, and the program often crashed, and had bugs in general. It has improved a lot. The use is very fluid and the updates are frequent and automatic. From time to time (every two weeks?) a new version appears in the operating system notifications as a suggestion for installation and the process is done without major problems.
Paul V. Galvin Library" YouTube channel video on how to use Zotero, starting from the basics
Useful features and installation
There are basically two good ways to use it on a day-to-day basis, to get it set up properly and streamline your scientific (or article in general) writing. The program can be installed in your browser, such as Google Chrome or Firefox, through an extension, a "connector" as they call it. From there you can integrate it with Google Documents and use it online while navigating your browser, something very useful for remote jobs or when you are not with your personal computer. There are already connectors for Apple's Safari, and even for Microsoft's Edge (!).
Another way to do it is through the program on your operating system for a form they call a "standalone" usage. I use it on Windows, but you can install it for Linux and Mac as well. After that, you just plug the program into your text editor. In the documentation on Zotero's website:
"These plug-ins, available for Microsoft Word, LibreOffice, and Google Docs, create dynamic bibliographies: insert a new in-text citation into your manuscript, and the bibliography will automatically update to include the cited item. Correct the title of an item in your Zotero library and with a click of a button the change will be incorporated into your documents."
In summary, some important and useful features:
1. Integration with Google Documents. If you write papers in a group, in the cloud, referencing the papers in shared writing works great. You need to install Zotero on your PC first.
2. Editing citation styles. You can edit the styles of different citations in Zotero. Editing the "style" of formats is very useful, because some publications ask researchers to write texts that are of one type or another, such as APA or Vancouver rules, for example.
3. Save to your personal library. Saving the documents you see on a website is very important, whether you are citing scientific articles from databases such as Pubmed, or citing papers from the Scielo latin american database, or even web pages you need to cite.
4. Hundreds of new possibilities. Do you want more functions? There are several. It is well worth checking their documentation and forum. There is a good chance that a specific feature you have in mind is included on their site. This text has some more information about advanced features of the program. If you know programming or want to venture into the code of the program, as it is very open to new ideas, it is possible to help with the implementation.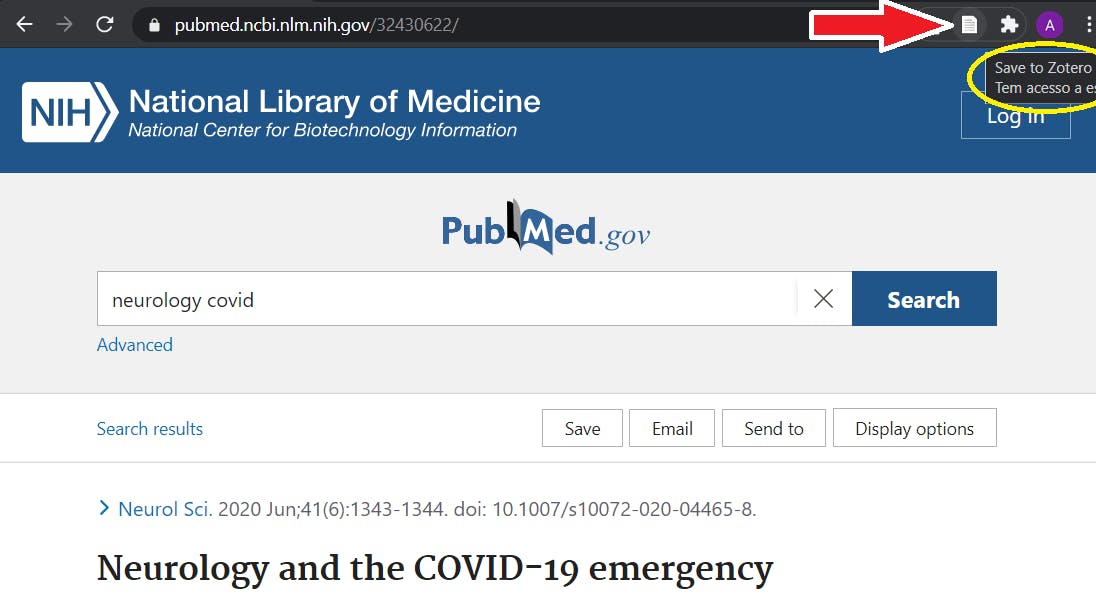 In the upper right corner of the screen - here in this case via Google Chrome - you can "add articles to your Zotero article base. It is important that the program is open on your desktop.
In the table in the section below I detail a bit more about other important features and the difference of Zotero to another famous reference manager, Mendeley.
Free plan or paid plan?
I haven't subscribed to the paid version yet, but I think it's a very good option, even more if you calculate the benefit of the tool for your academic life. The paid version has 300mb of storage space, a size that I think is pretty easy to manage references for a project, or an undergraduate final paper. You can upgrade relatively easily and I advise you to do it with Zotero's own people, both for the support they give and to help you with your project.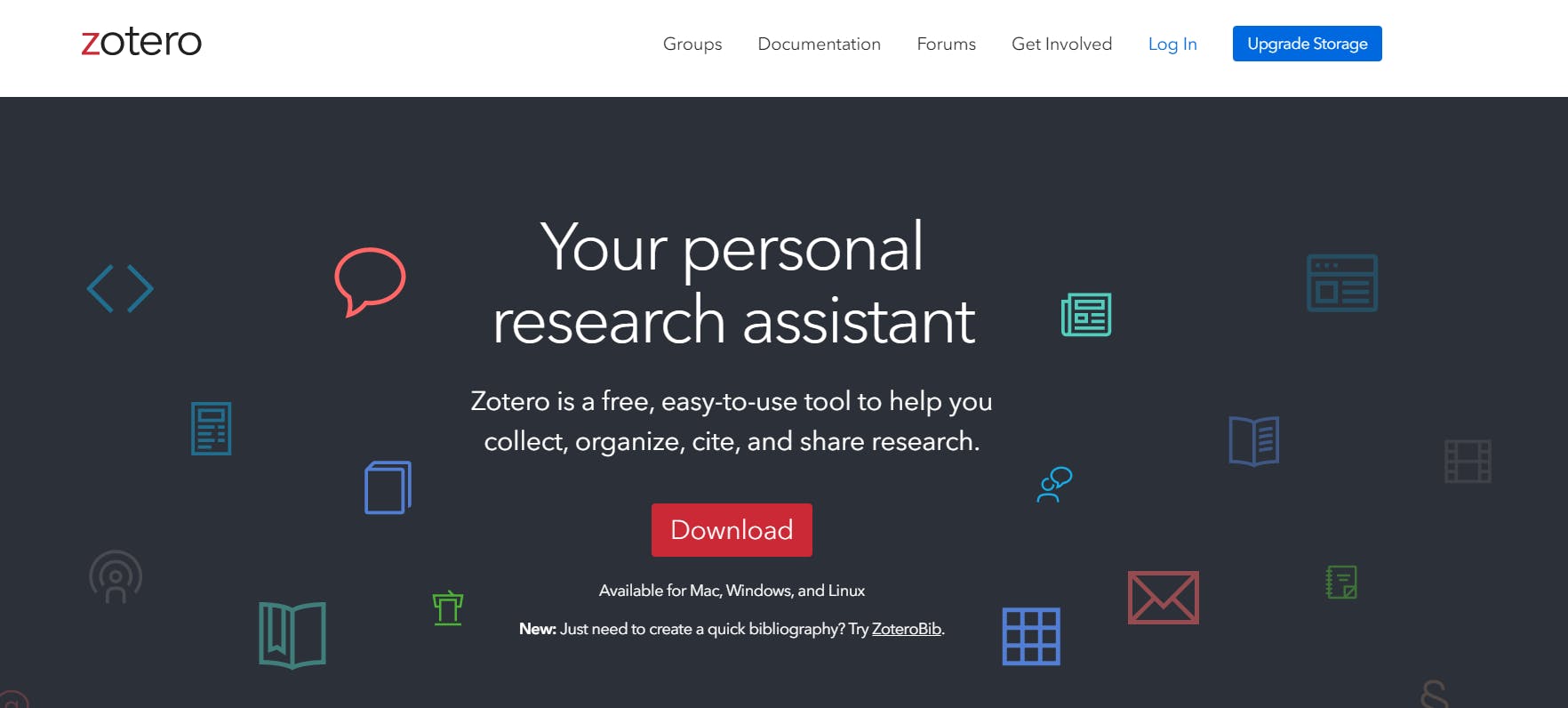 Home screen of Zotero's main site, clear and very straightforward information
Zotero or Mendeley?
Perhaps the most famous question in the world of reference managers is probably whether we prefer Mendeley, or whether we prefer Zotero. Everyone has his or her own "twist. As a fan of Zotero, I'm suspect to speak, but here are a few things a few points that I think are key to considering both options.
Here is a summary of the basic characteristics:
Adapted from University of Toronto and University of Wisconsin at Madison
The evolution of Zotero will not stop soon!
There are some very "hot" topics about advanced uses of Zotero. The new writing, annotation and reference handling platforms with great features promise a revolution in scientific writing. We have the integration of writing texts in Markdown - using embedded R or Python code - and also the news of the recent integration for using R Markdown with native support included in RStudio. I have also seen proposals to adapt the Notion annotation application so that it can integrate with Zotero. Also, the use of LaTeX formatting with reference sharing is very promising as many journals are using LaTeX formatting to create "templates" for their article formats. On this page you will find a Zotero plugin that provides some solutions on how to make the necessary integrations for using LaTeX and BibTeX formats.
It is also worth mentioning that because it is open source, Zotero has the advantage of not having, in the long run, the question of (private) business risk of bankruptcy, insolvency or economic problems that companies have in some way. Something very good about open source software, curated by a large community, is that the risk of you not "getting" the service or not having access to the site is very small. Zotero will be there for a long time...
Finally, it is worth remembering that using free software does not mean that the community that makes it available, hosts it, and maintains it has no fixed costs. There are several costs involved and it is very worthwhile to donate to projects like this. Consider paying for the service to help the community. Help and use Zotero and suggest modifications if possible. Will you download? You can start traveling to Zotero here.
Updated post, on 3/26/2021 and 10/01/2021. Originally published on 9/29/2020 at 10:15 pm.
Get in touch with me
A small favor. Was anything I wrote confusing, outdated, or incorrect? Please let me know! Just write a few words and I'll be sure to amend this post with your suggestions.
Contact